One of the many ways Cannabis and Cannabinoids is and has been used medicinally is for the treatment of pain. Archaeological findings have found cannabis has been widely used by ancient civilizations throughout the world particularly in Asia where the climate was suitable for cultivation. Texts from these civilizations indicate cannabis had therapeutic uses, among them being a treatment for chronic and neuropathic pain, arthritis and inflammation among other ailments.
Chronic pain is the most commonly mentioned reason for using medical cannabinoids. A study in 2017 done by the American College of Neuropsychopharmacology of 1000 individuals taking cannabinoids for chronic pain has found that 80% of them found a significant reduction in pain and 82% of them have reduced or halted the use of over the counter pain medications.
In a European Journal of Internal Medicine paper in 2018 more than 2700 patients aged 65 and above were prescribed cannabinoids at a clinic in Israel. After 6 months of use 93.7% of respondents in the study reported improvement in their condition and the reported pain level was reduced from an average of 8 on a 0-10 scale down to four. Side effects included dizziness and dry mouth.
Separately according to the American Journal of Pain Society, People with prior cannabis use were far more likely to use medical cannabis or CBD to treat pain than traditional pain medication due to fewer side effects.
Replacement of pain medication with cannabis.
A majority reported using fewer accompanying pain medications, fewer side effects, improved quality of life after using medical cannabis and improved pain management.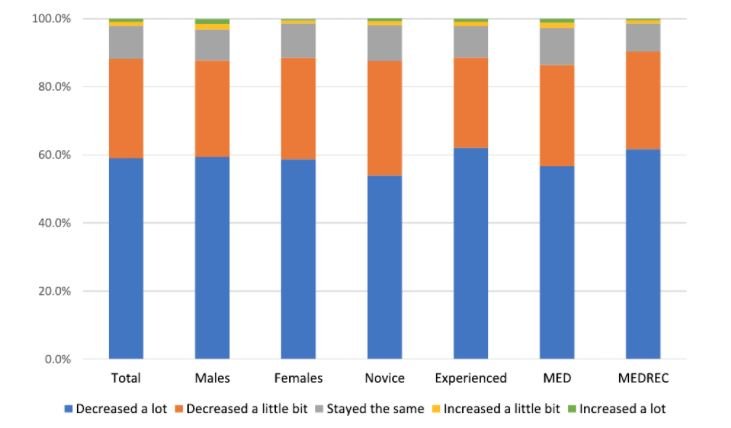 Changes in pain level after using cannabinoids.
It has been found that Cannabinoids treat pain by activating cannabinoid receptors found in the brain. These receptors in the endocannabinoid system then suppresses pain and inflammatory signals from the nervous system.
Similar to more commonly used painkillers such as opioids and benzodiazepines, cannabinoids do not appear to be equally effective in the treatment of all pain conditions in humans. This is probably due to the different mechanisms of pain such as acute or chronic pain. Clinical studies have shown that cannabinoids are not demonstrated to be effective against acute pain.
From performing research and trials, the U.S. Food and Drug Administration (FDA) has approved cannabis based medications like Epidiolex and Marinol. Epidiolex was approved in 2018 which contains cannabidiol, a type of cannabinoid, for the treatment of seizures associated with Lennox-Gastaut syndrome or Dravet syndrome in patients 2 years of age and older. The FDA had concluded that this particular drug product is safe and effective for its intended use. Marinol is used to treat discomfort and nausea caused by cancer chemotherapy.
Nabiximols under the trade name Sativex that is a nasal spray that contains cannabinoids and is used in treating neuropathic pain including multiple sclerosis and spinal injury. There is moderate or promising evidence for the efficacy of different forms of cannabis or its derivatives in several diagnose, examples included, chemotherapy-related nausea and vomiting, weight loss associated with HIV/AIDS, neuropathic and inflammatory pain associated with multiple disorders, particularly and neuropathic pain associated with multiple sclerosis. It has been approved for use in the UK and several other European countries.
More studies are currently being conducted into the effectiveness of cannabinoids for inflammatory, rheumatic (joint) and chronic cancer pain and they show promise for yet more effective and cheaper treatments in the future.
ABC News Australia conducted an interview with a Christian Reads, a man suffering from multiple sclerosis (MS). He was in pain "quite literally from head to toe". He was suffering from severe muscle spasms and vision problems and as a result was always exhausted.
"When you are dealing with chronic pain, when it's every day for years and it's not going to get better, you begin to develop particularly dark and unpleasant moods," he said. After years of suffering, Mr. Read consulted with a doctor about a treatment using a low dose of medicinal cannabis. Just within a week he had found it made a difference. "It's been remarkable how quickly it transformed my day-to-day living My body itself stops becoming a locus of malfunction and I feel like I did before the symptoms became particularly damaging and painful." Mr. Read said. A link to the article for the full interview and other first-hand accounts.
It will be constructive for the Ministry of Health in Malaysia to look at these studies and reports when study the potential use of medical cannabis and cannabinoids. On October 5, home minister Dato Seri Hamzah Zainudin said that the government and the Cabinet Committee to Combat Drugs will conduct studies into the use of cannabis for medicinal purposes. This was a response to a question from Muar MP Syed Saddiq who asked if medical marijuana, which is still categorised as a dangerous illegal drug, will be legalised based detailed scientific studies to create economic opportunities, treat children with mental and bipolar disorders and for use as an alternative treatment.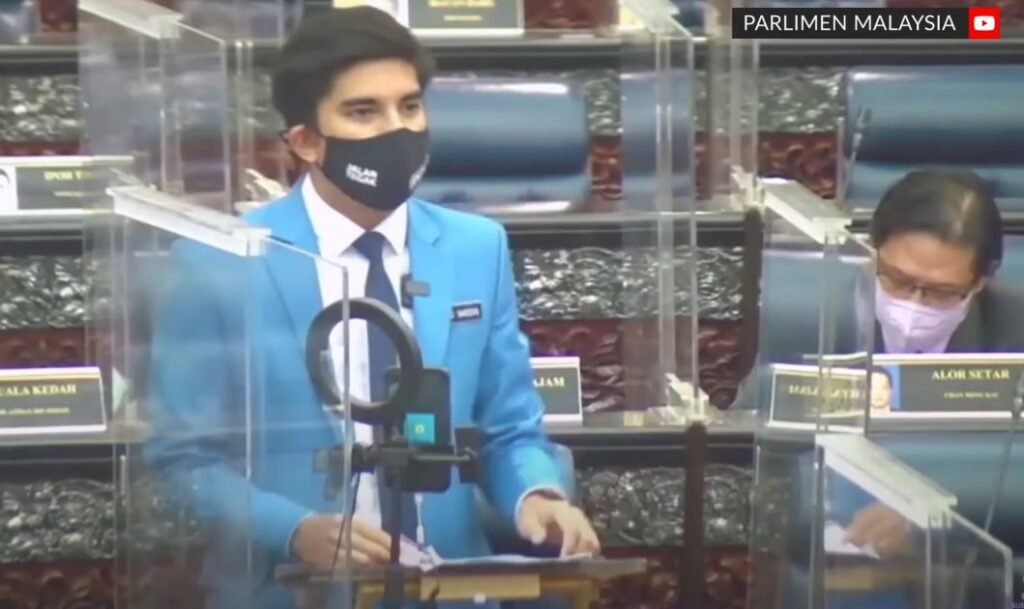 MP Syed Saddiq discussing the legalization of medical cannabis in parliament.
The legalization and approval of medical cannabis and cannabinoid derivatives for pain relief among other things will be an effective step forward by the Ministry of Health in demonstrating that it is capable of analysing the findings of new medical studies and making decisions that will potentially provide in more efficient and cost-effective medical treatments for the health benefit of all Malaysians in line with other countries in the region like Thailand which has already approved use of medical cannabis. It would also allow Malaysians consumers to have more wide-ranging choices when seeking their own alternative forms of treatment.
References:
https://www.medicalnewstoday.com/articles/322051#synthetic-marijuana-drugs
https://www.ncbi.nlm.nih.gov/pmc/articles/PMC5312634/#b14-ptj4203180
https://www.jpain.org/article/S1526-5900(18)30735-1/fulltext
https://pubmed.ncbi.nlm.nih.gov/28327548/
https://www.ncbi.nlm.nih.gov/books/NBK423845/
https://www.uspharmacist.com/article/medical-cannabis-for-chronic-pain
https://www.ncbi.nlm.nih.gov/pmc/articles/PMC6912698/
https://www.healthline.com/health/cbd-oil-for-pain#cancer-treatment-reliefhttps://www.thestar.com.my/news/nation/2021/10/05/possibility-of-allowing-marijuana-for-medical-purposes-being-studied-says-home-minister